In collaboration with Career Services, we developed the Career and Professional development Program which was recently renamed to UndocuSuccess Program. This program provides the necessary support for students to learn about resources available to them at UCSB and guidance on how to seek opportunities elsewhere for their individual needs and interests.
Students are welcomed to apply each quarter, if accepted they are required to attend all workshops (3), meet with career services counselor, and complete brief assignments. As a form of recognition students receive a scholarship at the end of the quarter.
Applications for the fall 2021 quarter are currently closed. Check back at the beginning of winter quarter for the next round of applications.
Note: Workshops are open to all students even if not in the program.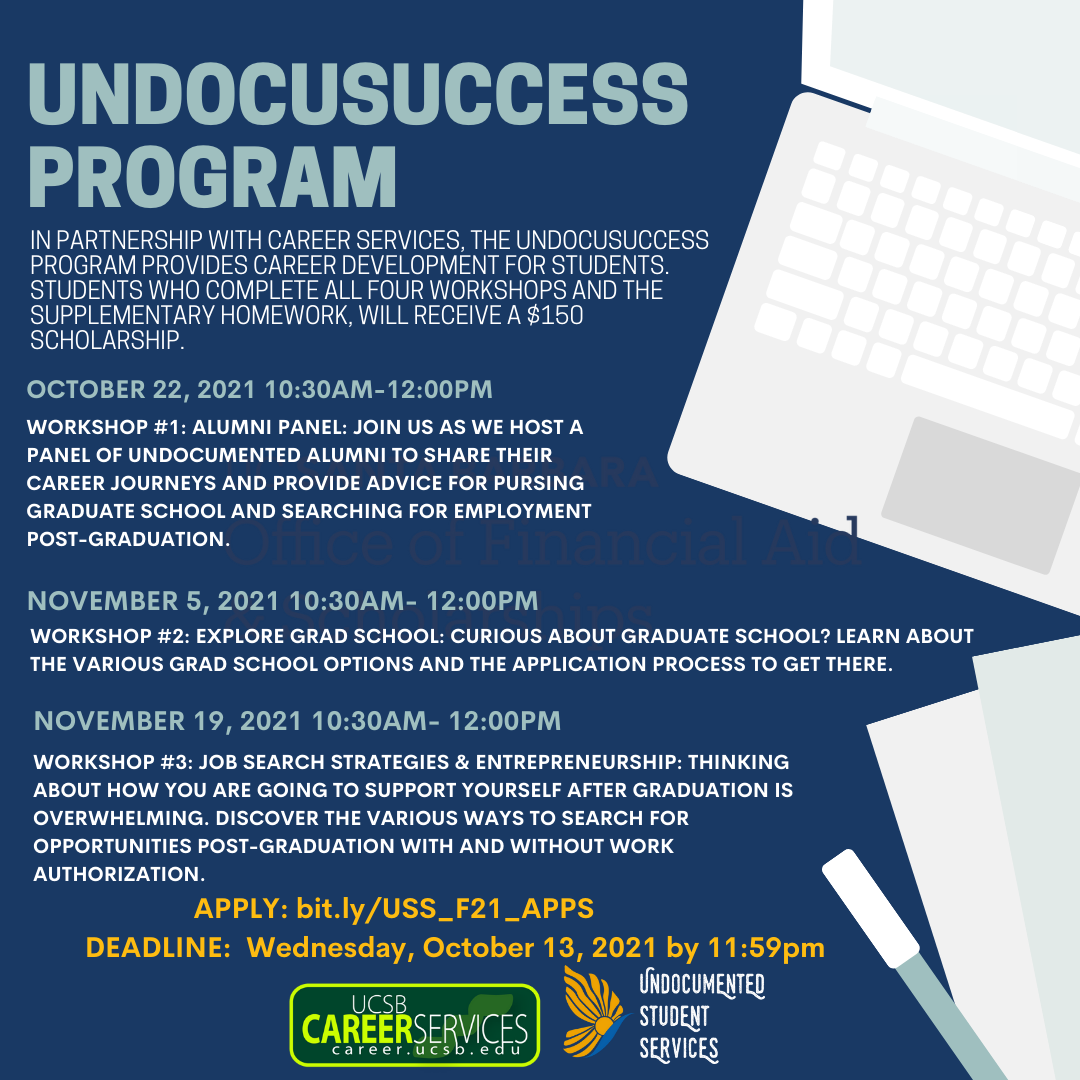 Students Testimonies