Chicanx/Latinx Community

Here at UCSB, we take pride in our strong commitment to the success of our Chicanx/Latinx communities. As a Hispanic Serving Institution, we continue to strive to provide our students with the essential tools and resources needed to accomplish great feats during and after their time at UCSB. Get involved with El Congreso, a Latinx activist organization, one of our many professional organizations like Los Ingenieros, or just hang out at El Centro where you can learn about these orgs and many more! This community has helped me grow positively and I will forever remember the amazing times at UCSB.
Alexis M., Class of 2020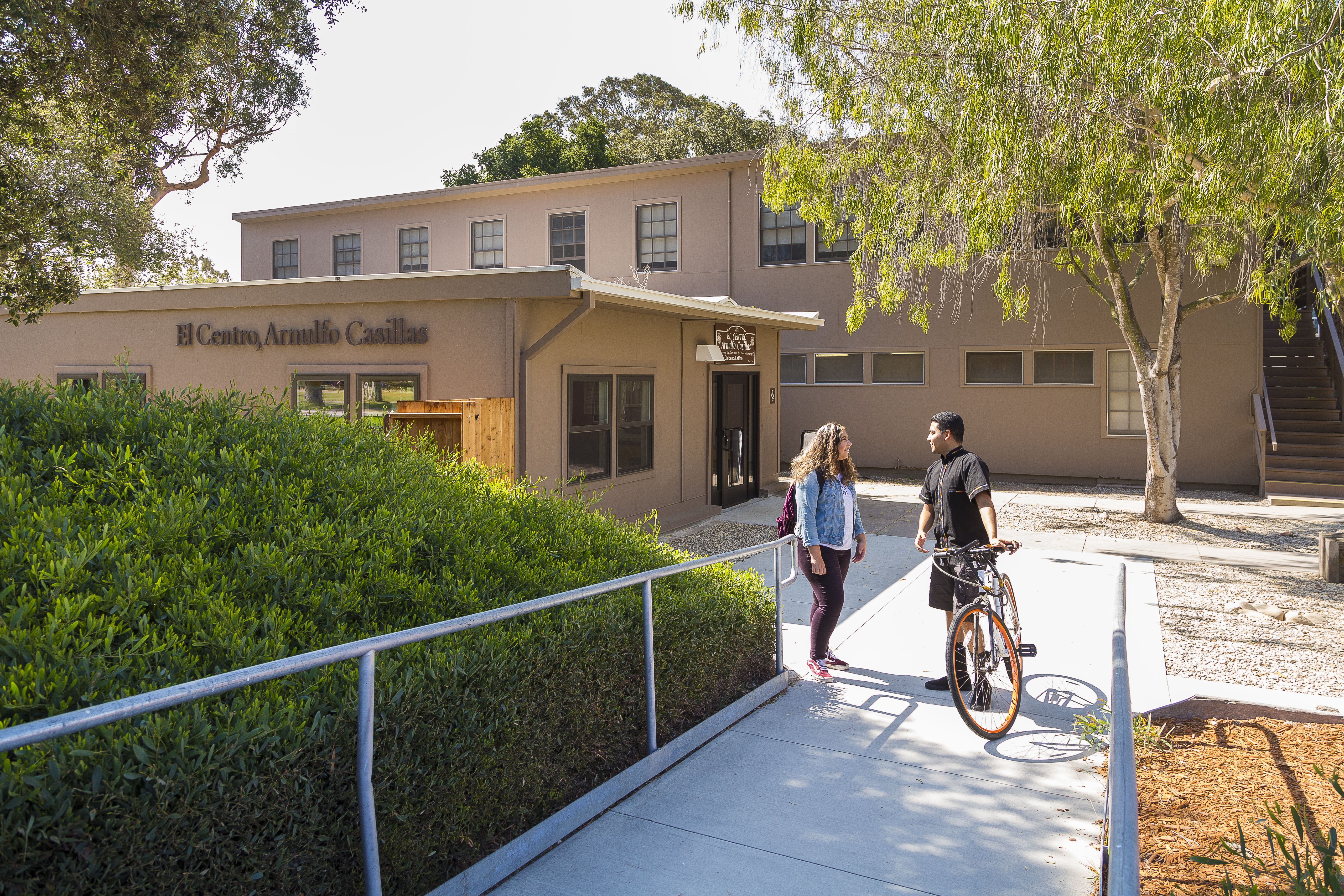 El Centro: In 1969, the Chicano Coordinating Council on Higher Education met at UC Santa Barbara to draft El Plan de Santa Barbara, a document that served as the foundation for educational curriculum and and community organizing across California. Another outcome was the formation of Movimiento Estudiantil Chicano de Aztlán (MEChA).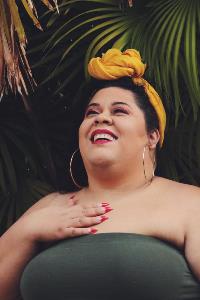 CORAZÓN A CORAZÓN: AN EVENING OF POETRY
YESIKA SALGADO
ONLINE
Yesika Salgado is a Los Angeles based Salvadoran poet who writes about her family, her culture, her city, and her fat brown body. She has shared her work in venues and campuses throughout the country.
Salgado is a two time National Poetry Slam finalist and the recipient of the 2020 International Latino Book Award in Poetry. Her work has been featured in the Los Angeles Times, Teen Vogue, Univision, CNN, NPR, TEDx, and many digital platforms. She is an internationally recognized body-positive activist and the writer of the column Suelta for Remezcla. Yesika is the author of the best-sellers Corazón, Tesoro, and Hermosa, published with Not a Cult.
Chicanx/Latinx Student Organizations
Expand all
The Department of Chicana and Chicano Studies
The Chicana/o Studies Department engages students in the interdisciplinary study of Chicana and Chicano history, culture, and politics. Our students explore Chicana/o experiences in their most broad, comprehensive sense, informed by several philosophical and theoretical schools, historical and political scholarship, literary and religious traditions, artistic movements, mass media, and video and film. In partnership with affiliated faculty across campus and feminist and Black Studies Ph.D. emphasis programs, the B.A./Honors/M.A./Ph.D. programs in Chicana and Chicano Studies challenge students to link theory with practice, scholarship with teaching, and the academy with the community.
Chicano Studies Institute
The Chicano Studies Institute at UC Santa Barbara facilitates interdisciplinary and field-specific research as scholars and students from all disciplines pursue work that helps policy makers, fellow researchers, educators, service providers and the interested public better understand the most pressing issues pertaining to Chicana/o and Latina/o populations. Addressing topics such as community formation, academic achievement, health education, cultural literacy, and math/science proficiency from a variety of disciplinary perspectives, the rich collaborations at the Institute cultivate a better understanding regarding the ways that local, state-wide, national and international forces interact, often times with profound impact. Of crucial importance is the Institute's role in training future generations of scholars equipped to tackle these fundamentally important issues.
Chicanx/Latinx Cultural Resource Center
The Chicanx/Latinx Cultural Resource Center (CLCRC) provides a culturally enriched environment where students, faculty, and staff of all cultural and ethnic backgrounds can learn about a diverse culture. Our objective is to educate and unify the UCSB and Chicanx/Latinx community through the mediums of art, language, people, food, and traditions. At the Chicanx/Latinx Cultural Resource Center (located in the Student Resource Building) and El Centro Arnulfo Casillas (Building #406), the UCSB community can develop an understanding and appreciation of Chicanx/Latinx cultural heritage and history.
California Ethnic and Multicultural Archives (Chicano and Latino Collections)
CEMA was established in 1988. Since that time, numerous organizations and individuals have committed to establishing their archives, papers, and other holdings in this program.
Information about finding aids may be found by connecting to the link to that collection. Some of our collections have links to guides in the Online Archive of California (OAC) or guides in PDF format.
Career Services (Chican@/Latin@ Career Resources)
Career Services is committed to ensuring students, regardless of their ethnicity, gender, sexual orientation, citizenship, or differing abilities, get access to whatever jobs match their goals and desires. These are the resources designed to assist Chican@/Latin@ students in their career development.
Opening New Doors to Accelerating Success (ONDAS)
In 2014, UCSB was recognized as a Hispanic Serving Institution (HSI) by the U.S. Department of Education, making the campus eligible for new federal funding to develop new capacities and programs. The ONDAS Student Center (OSC) is funded by a Department of Education Title V HSI grant that supports these purposes The ONDAS Student Center at UCSB promotes the success and retention of first-generation college students with an emphasis on the first year transition and underrepresented student experience. We provide mentoring and academic support in a learning-centered space for students to connect with faculty, staff, and peers in order to grow personally and excel academically.