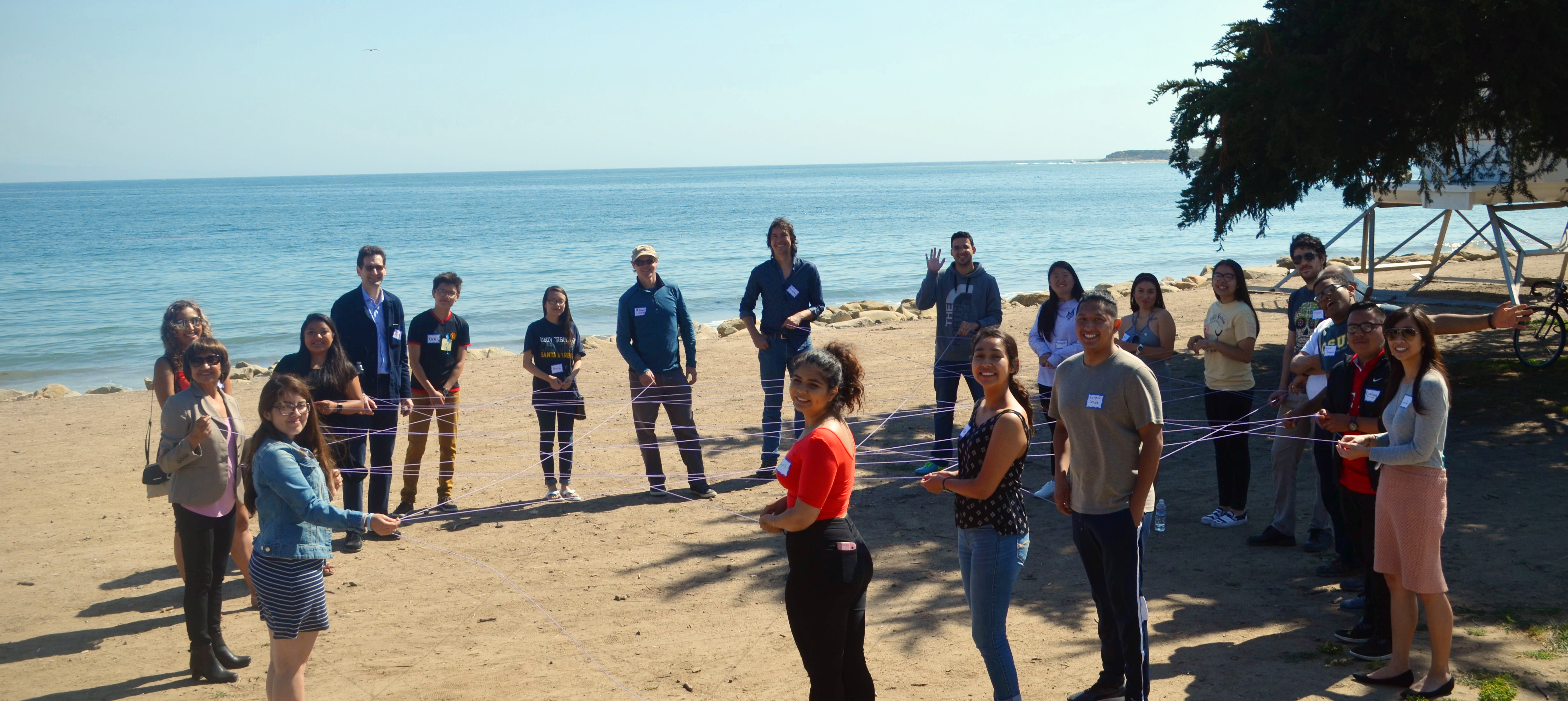 Dream Scholar Faculty Mentoring Program came about as a student effort. Students sought the need to obtain guidance on navigating an undergraduate education from faculty who have already gone through the process.
Students are paired up with a faculty member in their department or department of interest. We host quarterly socials to allow students and faculty to interact with one another in a friendly environment.
We have close to 30 Faculty Mentors for 2019-2020. Please
19-20 Dream Scholar Faculty Mentoring Program
. Applications for the 2019-2020 Faculty Mentoring Program are closed. However, students are able to e-mail any faculty directly as faculty also serve as allies to undocumented students.
Mentees Testimonies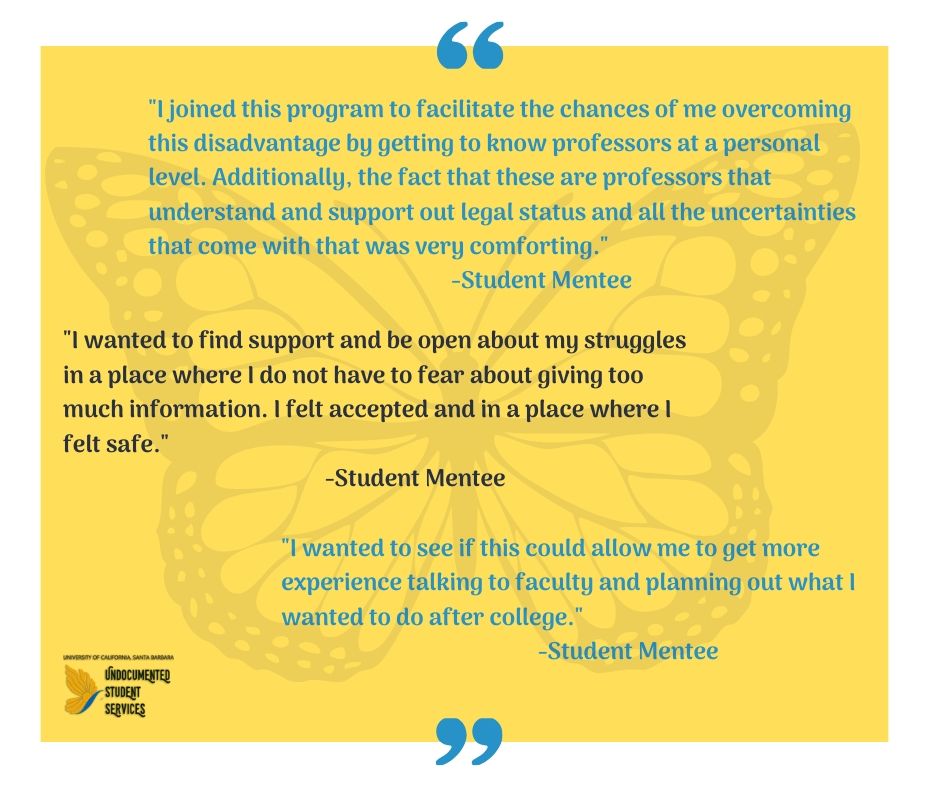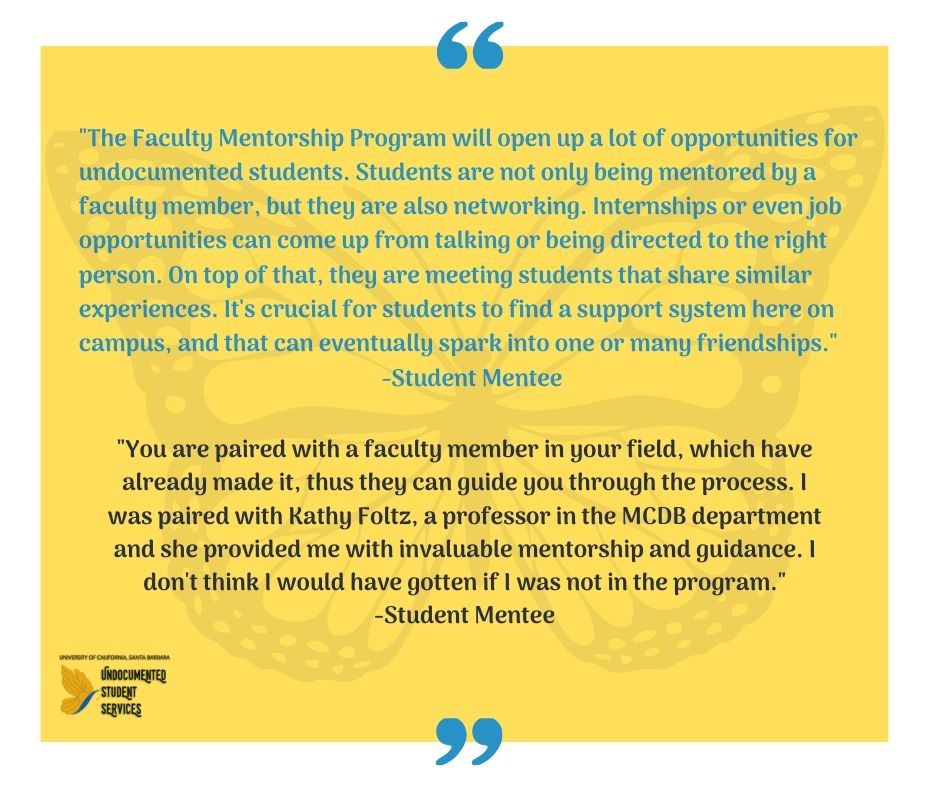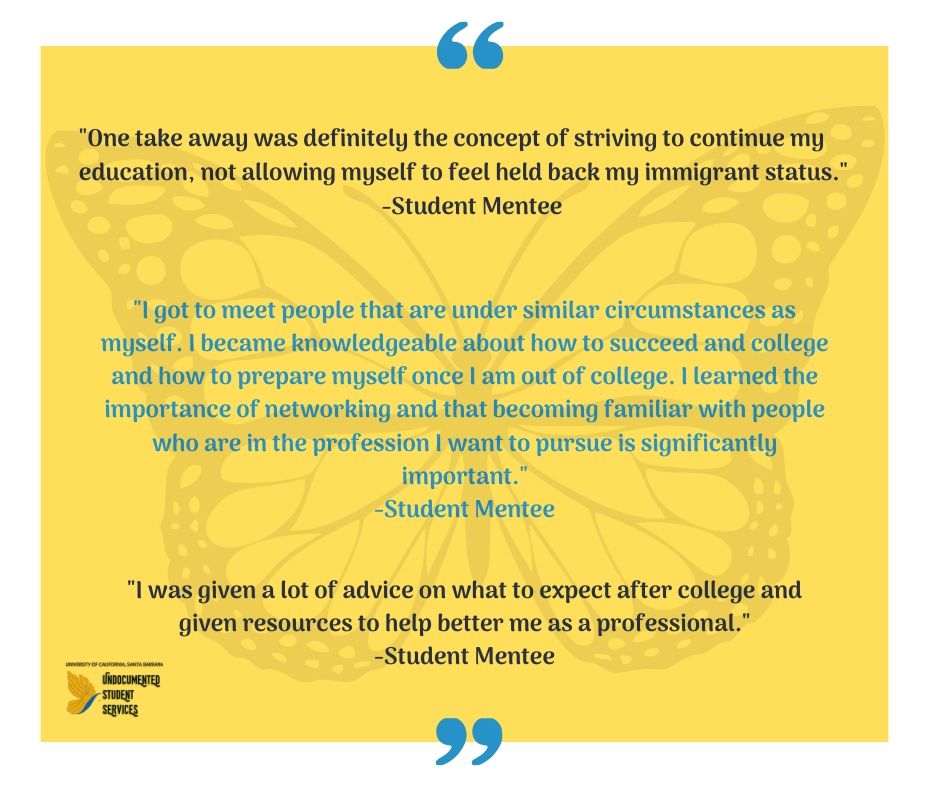 FACULTY MENTORS TESTIMONIES