IDEAS (Improving Dreams Equality, Access, and Success)
IDEAS (Improving Dreams Equality Access And Success) is a community organization at UCSB dedicated to fighting for immigrant rights through an intersectional framework. IDEAS is committed to serving undocumented students through financial, academic, social, and emotional support. We are committed to social justice work to empower and heal our communities.

IDEAS meets at the Monarch Lounge every Monday at 8PM during the school year.
To learn more about IDEAS, visit our website.
Stay updated on our events, fundraisers, and more by liking our Facebook page.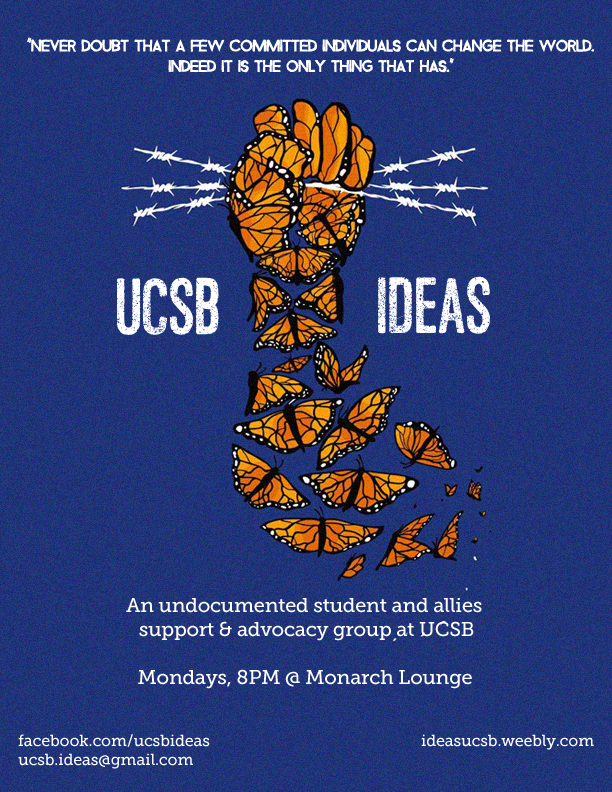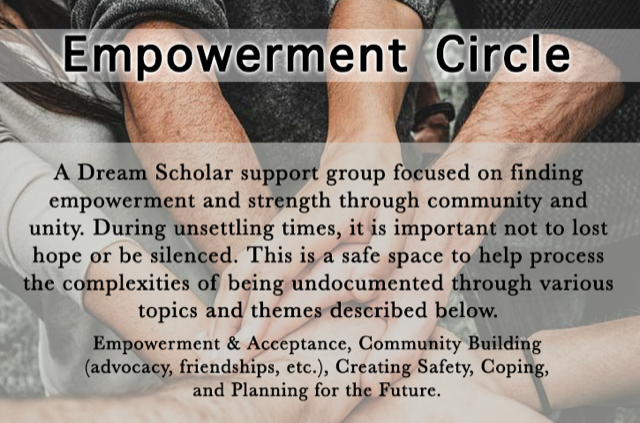 Cultivating Resilience
Cultivating Resilience is a space for group focused empowerment and a place to find strength through your community. During weekly meetings, students are led by a CAPS counselor, and are given the opportunity to process the complexities of being undocumented. Through exploring various topics and sharing their burdens in a group setting, students are given the chance to heal.
UndocuQueer and UndocuTrans
This support group is for students who may identify as Undocumented Queer and Undocumented Transgender at UCSB. This is a space for students to feel heard, empowered, and engage in self-care. Through various team building activities and workshops on professional development and resilience, students will feel more comfortable on campus.