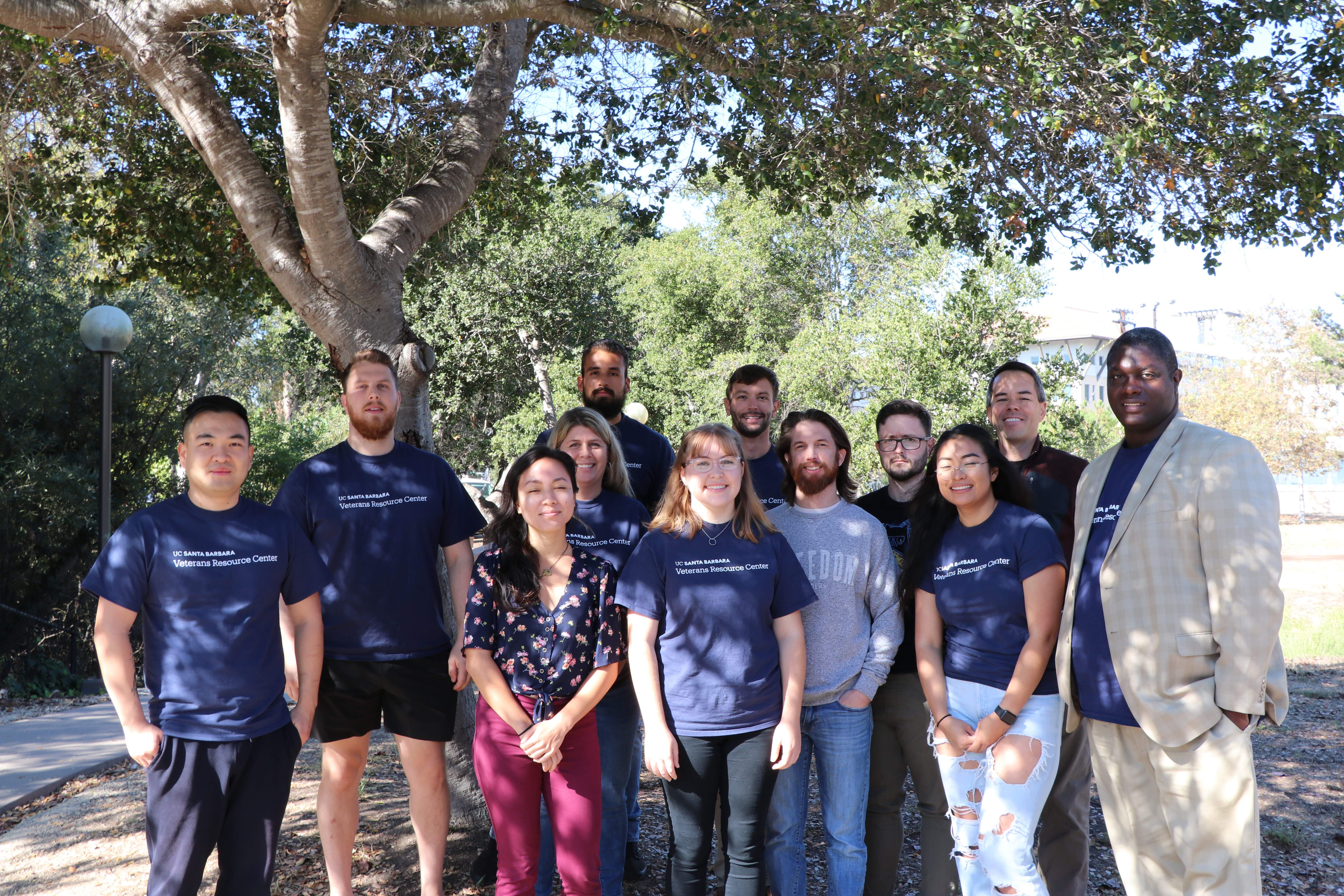 UCSB Veterans & Military Services
On behalf of the military-related community at UCSB, welcome!
Veterans and Military Services (VMS) at UCSB exists to support you in your transition to and through our academic community. No matter what you need assistance with-navigating and receiving your educational benefits, finding housing, or just support during your journey-VMS is your first stop as well as your strongest advocate on campus. We provide service and resources to all military-related students at UCSB, including active/reserve and National Guard members, as well as spouses and dependents.
Whether you are a future, current, or past student, we hope that the information you'll find on these pages is helpful. If you have questions or would like to get involved in our efforts, please reach out to us at VeteransMilitaryServices@sa.ucsb.edu. You can also support our work with military related students by making a donation to our program.
Thank you for your service to our nation, and again-welcome to UCSB and our community!