LGBTQ+ Community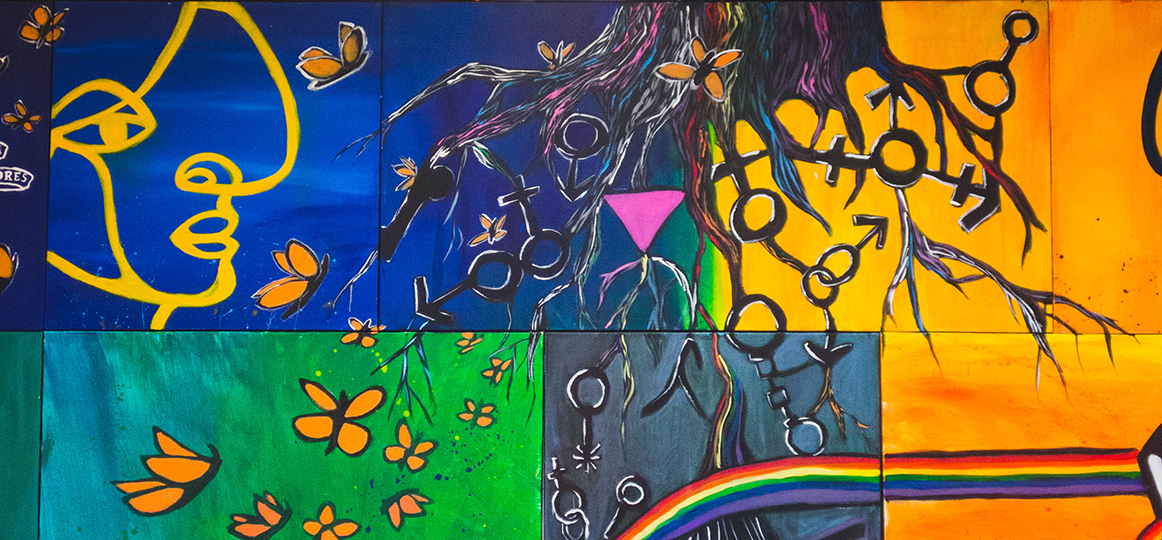 Point of Pride
Beginning in fall 2019, UCSB students will be able to choose their pronouns for class rosters and the online learning environment, so instructors and peers will use the correct pronouns to refer to others in their courses. This new option for students will pair with UCSB's Preferred Name option to ensure that trans and nonbinary students are being referred to correctly in the classroom.
GOAL
QTie Seminars provide education about the queer and trans community which include Lesbian, Gay, Bisexual, Transgender, Queer (LGBTQ) identities. LGBTQ is a common vernacular but does not fully represent the broad range of identities within the queer and trans community. QTie Seminars will expose UCSB students, faculty, and staff to the multifaceted experiences and challenges the LGBTQ campus community faces in navigating higher education and beyond. Furthermore, participants will build empathy and compassion while understanding their unique roles in integrating queer and trans-affirming practices in their workplaces, residence halls, and student organizations. QTie Seminars are meant to enable participants to recognize that sexuality and gender are spectrums of orientation, attraction, identity, and experiences. The seminars are available to meet the unique needs of your specific department, organization, program, or student club!
OVERVIEW
QTie Seminars are designed to provide professional and personal development for students, faculty, and staff at UCSB regarding LGBTQ identities and experiences. With an awareness that all forms of oppression are inherently interconnected, these seminars will focus on LGBTQ identity, experience, and culture through a social justice and intersectional lens. Formerly known as the Safe Zone Program, QTies will provide one to two hour long seminars on how to better support the LGBTQ+ campus community and beyond.

***If you have an old Safe Zone placard outside your office, please bring it inside your office as we will no longer be using that name.***