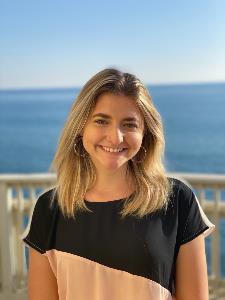 My name is Stephanie Sellin and I am from Los Banos, California. I am grateful and eager for the opportunity to serve as this year's Stephen Goodspeed intern in the Office of the Vice Chancellor for Student Affairs at UCSB. I am a 4th year majoring in Communication and minoring in Socio-Cultural Linguistics.
As a student at UCSB I have been involved through various organizations in my college career. I served as a Teaching Assistant at Isla Vista Elementary school and was a member of the Excursion club during my second year. I have been involved with the Undergraduate Mentorship Program since my first year as a mentee then as a mentor for two years and will now be serving as a mentor liaison during my last year. I served on Orientation Staff during my second year and returned as the student Co-Coordinator during my third year. I served as a GauchoFYI facilitator and CalFresh advocate in my third year as well. I have a passion for helping students and a desire to make everyone feel welcome, safe, and at home at UCSB.
As the Stephen S Goodspeed intern, I plan on identifying and combatting campus issues in order to ease the stresses of college students.
I can be reached at ssellin@ucsb.edu